HTC First
By admin | Published April 28th, 2013
Introduction
The HTC First's name accurately reflects its role in the smartphone market, which is of course to be the first smartphone to have the Facebook Home interface prebuilt into the software available, but how does it compare to other handsets, and does it deserve a spot alongside other handsets of its range?
The hardware isn't great, but the new Facebook software may just make up for that.
Build Quality
Whilst HTC had two previous 'Facebook handsets' with built-in physical Facebook buttons, the HTC First manages to keep the HTC branding, and whilst looking at the handset when the screen is off, there isn't any Facebook in sight.
One thing I've always liked about the HTC handsets is the great build quality, and I must say, I'm not disappointed with the First. Despite the blocky look to it, the HTC First manages to stay very comfortable in the hand thanks to its curved edges, and these also help add to the amazing grip given by the device. Whilst the screen is still a decent 4.3 inches, the HTC First manages to fit in with other smaller handsets, alongside the Galaxy Express and Lumia 820. 
Overall, I'm very happy with the HTC First build quality, and despite the nice build quality, it still shows that the device is a mid-range handset thanks to its blocky design, so although it doesn't look premium, it certainly feels it.
Display
The display on the HTC First is a 4.3 inch S-LCD 3 display, with a screen resolution of 720x1280, giving it a surprisingly decent 341 ppi. It's not HD quality, but it certainly puts it above other devices in its range.
The brightness of the screen warrants a decent indoor use, but it's not easily viewable in direct sunlight, but when considering it's not worthy of competing against the HTC One or Galaxy S4, it's understandable. Its color reproduction isn't at top standards either, but it manages to output pleasing results, and this has always been an issue with mid to low end handsets.
Interface and Software
The main selling point for the HTC First will come down to the software and interface, and that is of course due to its Facebook Home interface. You can download Facebook Home on a few handsets for free to get a similar look, but HTC has said that the software has been 'best optimized' for this handset, so hopefully that means Facebook has been even more integrated into the phone's operating system.
A huge change to Android with Facebook Home on the HTC first is that the lock screen has been replaced with a news feed type post feed, filled with posts from your Facebook friends. On top of this, you can like, comment and share these posts, and message friends, who on Facebook Home will have their profile picture alongside their messages.
It still lacks some functionality that is included in the Facebook app, or even the Facebook mobile webpage, so although it does give a nice appearance, it doesn't really add any more convenience to the whole Facebook experience.
Hardware
In terms of hardware, the HTC First certainly lands slap bang in the middle of the mid-range market, with a 1.4GHz dual core Snapdragon 400, and 1GB RAM, the phone manages to deal with most tasks well, and it puts itself ahead of handsets in the same range as last year that had less RAM and only single core processors.
The downside is that the First only has 12GB of memory, and like many of HTC's handsets, there isn't any expandable storage in the HTC First.
Camera
The HTC First starts to look a little less impressive when you take the camera in consideration.
With its 5 megapixel camera, it fails to take decent pictures without a very decent amount of light to help the washed out color problems, and under low light, pictures are terribly grainy and detail is poor. Bright areas are nice and light, but when put alongside dark areas, the contrast is much too large.
Call and Battery Life
The call quality of the HTC First is certainly fine enough for everyday use, and you shouldn't hear any complaints on either side of the call. The battery life is quite good as well for its size, and at 2000mAh, you should easily squeeze 15 hours of use whilst texting, browsing the web, and checking emails on an HSPA+ network, whilst LTE will offer around 8 hours use.
Summary
Whilst the HTC First has Facebook Home built in, this certainly isn't a worthy buying point when the Facebook Home experience can be downloaded to other handsets, and it still doesn't give more convenience over the Facebook application. The build quality, decent hardware, and mostly vanilla Android experience is certainly a good reason to purchase the handset, and when it's available at a price similar to other mid-range smartphones, the HTC First is definitely a worthy purchase.
Related news:
Unlock Your Phone Today
Need Help? Contact Us!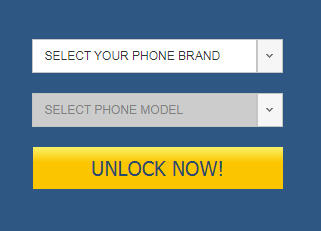 Categories
Recent Posts
Tag cloud