Sony Xperia Z1 vs HTC One
By admin | Published September 7th, 2013
It's time to compare two flagship Android smartphones. The newly launched Sony Xperia Z1 versus HTC's to-of-the-line HTC One.
Has Sony outsmarted its competitors with this new product? Or is HTC One still the smarter choice?
Both handsets are boasting cool unique features, sexy designs, great camera and software. But there are some notable differences we found between them.
Design and Build
The Xperia Z1 has definitely been enhanced compared to its predecessor. Sony put forth their best effort for a sleek and skinny build, high-end glass design handset that is surely going to catch a buyer's eye.
The same can be said about the HTC One. One difference would be that the HTC One has a more compact feel to it due to its slightly smaller size. It is also a very lightweight smartphone, having a full-aluminum build. On the other hand, the Xperia Z1 may be easier to operate, as it has better physical buttons compared to the HTC One. And the glass sandwhich design does make it look quite desirable.
Power and Battery
The Xperia Z1 excels in power with its Qualcomm Snapdragon 800 SoC at 2.2 GHz, over the HTC One's Snapdragon 600 at 1.7 GHz. However, both of their performances are top-notch, with a slight advantage of Xperia Z1 in terms of processing power.
When it comes to battery life, HTC definitely went all out to upgrade it's HTC One to a 2300 mAh battery. But the Xperia Z1 still manages to surpass it with it's new 3000 mAh battery. That will ensure that it won't fall flat when you most need it.
Display
Choosing the better display of the two is probably a matter of taste. Both of these smartphones are equipped with exceptional high pixel density displays at 1080 by 1920. But Sony did enhance the Xperia Z1's screen to a 5 inch Triluminous display that is somewhat bigger than the HTC One. However, in terms of color and luminosity, both phones are of highest quality.
Camera
HTC tried to win the megapixel battle with the 'Ultrapixel' 4MP camera, promising better light capturing for the HTC One. However, Sony has made a reputation for fitting their smartphones with top-level cameras. And the new Xperia Z1 proves that with its 20.7 MP G Lens and Exmor RS sensor camera. It looks like Sony is winning the battle after all, as the camera capabilities and features seem to surpass those of the HTC One.  
Interface
The Xperia Z1 runs the Android 4.2, while the HTC One has been upgraded lately to the Android 4.2.2.
Both will probably need an upgrade soon to the newest 4.3 version. The Experia Z1 has a straight-forward UI, offering some cool widgets and pretty flexible customization features. However, HTC One may have taken a step further with its new Sense 5.
It pretty much brought Android to another level by ditching the traditional home screen display and putting forward the BlinkFeed for a more social experience. All in all, both UIs are easy to customize and adapt to the user's needs and wants. So it's a matter of which appeals more to each user.  
Bottom Line
So which one of these two flagship smartphones delivers more? While the HTC One can definitely hold its own, the Xperia Z1 is quickly gaining popularity with its sexy design and cool features. Both handsets are surely top performers when it comes to Android premium smartphones. But it's way too early to draw the line on these two, as Xperia Z1 is due to hit the stores in a month or so. The new Sony flagship smartphone could make a dent in HTC's profits, but to draw a final conclusion would be coin-toss.


Related news:
Unlock Your Phone Today
Need Help? Contact Us!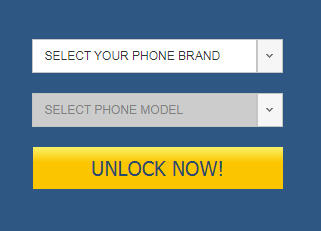 Categories
Recent Posts
Tag cloud