How to Unlock Xperia XZ Premium AT&T
By admin | Published April 17th, 2017
The Xperia XZ Premium is an impressive smartphone that can offer its consumer a range of brilliant features. The system runs on Android OS, v7.1 (Nougat), features an LCD touchscreen and comes in two different versions – Single-SIM and Dual-SIM.
The 5.4" Xperia XZ Premium is well protected with 3 panels of Corning Gorilla Glass 5 as well as IP68 certification for its dust and water resistance.
The two cameras on the smartphone are excellent with the primary camera being 19MP and the secondary camera being 13MP. If the 64GB internal memory storage is not enough for your usage requirements, then the microSD card slot can help expand the storage space.

With the help of this article you will be able to successfully unlock your Xperia XZ Premium smartphone, within a few short minutes. Network providers tend to lock their devices as it is a good way to keep you as their customer. We can unlock different kinds of Sony mobile phone please check here the list!
Many customers never unlock their devices, sometimes because they do not know they can or how to. With the help of the internet, unlock your smartphone has become even easier.

Absolutely anyone who owns a smartphone is able to unlock their device. There is no need to have any technical skills as all you need is your Xperia XZ Premium, your new SIM card that is compatible with your chosen network, plus an internet connection. If you need detailed instruction to unlock your Xperia XZ premium please read it here!
As soon as you have successfully unlocked your phone you will be able to immediately use it on your new network of choice. The main attractive benefit of unlocking your device will be that you can get a range of better deals.

How to Find Your IMEI Number

The very first time in this unlocking process is locating your IMEI number and making a note of it for later. As every device has its own unique IMEI number your unlock code provider will need this information in order to sell you the correct unlock code. Without this information, the unlock code you receive will most likely not work.

Follow the below steps to find your IMEI number.

1.    Click the "Settings" button
2.    Tap on the "About device" button
3.    Click the "Status" button
4.    Tap the "IMEI Information" button
5.    Displayed on your screen will now be your IMEI number

How to Unlock Your Xperia XZ Premium

As soon as you have your IMEI number on hand, you can find yourself an unlock code provider. With the help of the internet you can do a quick search online and will find a big range of unlock code providers.
When shopping around you need to ensure that they are reliable and will be supplying you with a fully working unlock code that will work on your specific device. Also, spend some time looking for the best deal around.

The below instructions will guide you through the finishing steps in this unlocking process.

1.    Switch off your phone complete
2.    Remove your current SIM card
3.    Insert your new SIM card
4.    Turn your phone back on
5.    Your phone will display a message asking for the unlock code
6.    Type in the code you were given
7.    Your device will now be unlocked


Related news:
Unlock Your Phone Today
Need Help? Contact Us!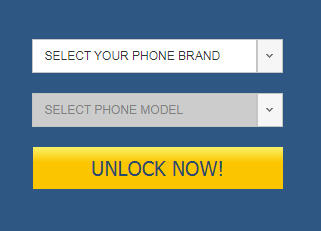 Categories
Recent Posts
Tag cloud