How to SIM unlock iPhone 8
By admin | Published September 8th, 2021
To get your iPhone 8 sim lock removed follow the steps listed below:
The first thing you have to do is give the IMEI number, which can be obtained by calling *#06# or checking the settings on the phone.
If you don't know which carrier your phone is locked on, please use our IMEI carrier check service to find out.
You will receive an email confirmation. The unlock will be sent over-the-air, to your device.
Activate your iPhone with a new sim card from a different network provider inside or simply using your old sim card restore it in iTunes
You will see a message on your phone that says "Congratulations your iPhone is unlocked".
How long does it take to unlock my iPhone 8 and 8 Plus?
Safeunlockcode can unlock your iPhone in under 10 minutes. It is the quickest method for unlocking your iPhone 8 & 8 Plus. The estimated processing time will be mentioned before checkout. We provide a live tracking tool to monitor the status of your iPhone 8 & 8 Plus unlock.
Unlocking service for iPhone 8 and 8 Plus based on the device's IMEI code. 
Permanent iPhone 8 unlocking The iPhone 8 does not have an unlock code or any kind of sequence. It is officially unlocked on Apple servers, which implies that it will remain unlocked even after upgrading the OS or doing a factory reset.
How many ways are there to unlock an iPhone 8 and 8 Plus?
There are 2 ways of  network unlocking the iPhone 8:
Carrier lock
R-SIM lock
Carrier unlocking iPhone 8:
Carrier Unlocking an iPhone is easy. It requires no special equipment, no messing about with the phone, no voiding your warranty, and it just works. You ask the network operator to mark your phone as "unlocked" and from then on you can use any GSM SIM card in any GSM-compatible phone. It doesn't void your warranty on your device or requires you to download unauthorized and potentially dangerous software.
It doesn't require you to have your phone opened or have any internal changes made to the hardware
You don't have to buy any additional bits to push into the SIM tray
It just works – you make a request and your phone is marked as being unlocked on the cell carrier's database. Sprint, T-Mobile, Verizon, AT&T, EE, and other networks carrier lock their phones.
How to do an R-SIM unlock
To unlock your iPhone using an R-SIM simply place the R-Sim on your sim card and use the phone as normal.

What is an R-SIM?
The R-Sim is a small computer chip the same size as a micro-SIM called an interposer.
The interposer sits underneath the SIM, inside the SIM tray in your iPhone 8.
Once in place, it bypasses the SIM check and allows you to use any SIM in your iPhone.
You need to keep this in place at all times to ensure your iPhone stays unlocked.
An interposer is a tiny computer chip the same size as a micro-SIM (a miniaturized version of a standard SIM) called an "interposer."
It sits under the "real" SIM (the one Apple provides with your iPhone), and when you slide your "trick" SIM into the SIM tray, it bypasses the phone's security checks and allows you to make calls and use data with any compatible SIM.
Is it legal to unlock my iPhone 8 and 8 Plus?
Network locking is actually illegal in Israel, Singapore & China.  IMEI unlocking your iPhone 8 & 8 Plus is completely legal in the United States and in most countries worldwide.
How can I locate my iPhone 8 and 8 Plus's IMEI number?
The IMEI number may be found in the SIM tray of the following iPhone models.
iPhone XS, XS Max, XR, X, iPhone X, iPhone 8, iPhone 8 Plus, iPhone 7, iPhone 7 Plus, iPhone 6s, iPhone 6s Plus
By entering the IMEI number into the manufacturer's database, the iPhone 8 may be permanently unlocked.
How can I tell whether my iPhone 8 is unlocked?
Inserting a new sim card is the simplest method to see whether your iPhone 8 is permanently unlocked (from different networks).
If your iPhone 8 is from AT&T and you enter a Sprint carrier sim card and the phrase "iPhone has a sim card from a different network" or "incorrect simcard inserted" shows on the LCD, it indicates the device is network-blocked.
However, if the smartphone is receiving a signal and you can make calls or send text messages, the iPhone 8 is unlocked.
If you don't have a sim card from another network or don't know the original network, you may use this site to verify your iPhone carrier and nation for iPhone 8.
blacklisted IMEI number necessitates a different kind of service (it will mention on the product list).
Use our iPhone 8 blacklist checker to verify your iPhone's blacklist.
Why Should You Unlock Your iPhone 8 & 8 Plus?
You should unlock your iPhone 8 because it lets you use a SIM card from another country. And, if you travel often, this can save you a lot of money on phone bills! First things first: To get started, you need an unlocked iPhone.
Is the iPhone 8 unlocked Permanently?
Your iPhone 8 and 8 Plus will be permanently unlocked, and updates will function normally and the warranty will remain in effect.
Our unlocking process will not void your iPhone 8 or 8 Plus warranty!
Is it a good idea?
Yes, for the following reasons:
You can your costs by getting a 'SIM only' deal from the carrier of your choice
Unlike a hardware lock, your iPhone does not need to be opened
It won't invalidate your iPhone warranty
It is safe and reliable unlike an R-SIM or Gevey unlocking solution
It isn't expensive compared to other options
It works regardless of what carrier you use
You can use your iPhone normally, with no restrictions
Customer Service: We have a dedicated customer care staff to assist you at all times.
Related news:
Unlock Your Phone Today
Need Help? Contact Us!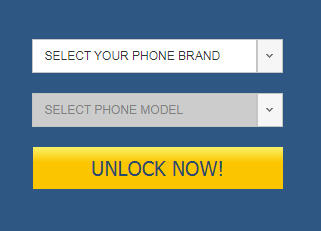 Categories
Recent Posts
Tag cloud