By admin | Published July 1st, 2015
So far, Motorola has not announced flagship smartphone for 2015, but there's still a strong chance that it could be coming. In fact, some new details have come in about the upcoming Motorola handset, and there's some interesting things to learn. You can unlock your Motorola handset here!

Jose Arturo, a Verizon device test engineer has claimed that he's had the chance to be up to date with the latest news at Motorola. Currently, Arturo is testing the Android 5.1 update for the Motorola Droid Turbo. If you need to unlock your Motorola...

By admin | Published May 29th, 2015
Motorola has just published some release notes for an upcoming Android 5.1 update for their devices. In the release notes, it's been stated that Android 5.1 will be coming to both the 1st and 2nd gen Moto X, as well as the Moto X Pure Edition.

Whilst the 2nd gen Moto X has been on Android 5.0 for a while now, the 1st gen Moto X is still on Android 4.4.4 so it's great to see that it will finally be getting the jump to Lollipop that it deserves.
The 5.0 Lollipop update brought a lot of changes to Android, including a revamped Material...

By admin | Published October 14th, 2014
The new Moto X has been released this September and it seems it lives up to its expectations. Let's take each of its characteristics and describe them a little. To get unlocked your Moto X please click here.
First of all, its size is different, significantly bigger, and with a better AMOLED 5.2" display of 1080p . The thickness has reduced, as opposed to its display size, but its weight has increased a little bit, with 0.18 ounces.
Other visible improvements are the dual front-facing speakers, with a speaker grill unusually raised...

By admin | Published April 11th, 2013
We haven't heard much about the Motorola Phone X when it comes to hardware specifications except that you may be able to 'customize' the hardware to your own specifications. This isn't 100 percent confirmed, but when Guy Kawasaki, a Motorola advisor showed a video for the customizable "Porsche Exclusive" on his Google+ page with the phrase "Wouldn't it be great if you could personalize your phone like this?" it kind of gave away Motorola's new plans.
According to some rumors Motorola X will have a 4.8 inch screen made of...
Unlock Your Phone Today
Need Help? Contact Us!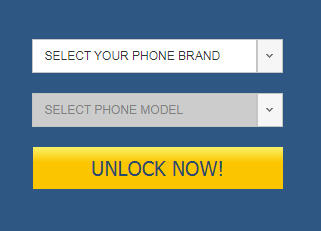 Categories
Recent Posts
Tag cloud