By admin | Published June 19th, 2021
 The Samsung Galaxy S21 is without a doubt one of Samsung's most popular smartphones. It's the phone everyone's talking about, the talk of the town, and if you're here at SafeUnlockCode.com, you're probably seeking unlocking codes to let your smartphone work on any network carrier worldwide. 
Unlocking the Samsung Galaxy S21 by Unlock Code Generator

We will provide you the unlocking code for your Samsung Galaxy S21, and you will be able to use your smartphone without limits in seconds.
All you have to do is provide us your phone's IMEI...

By admin | Published March 25th, 2014
The Samsung Galaxy Note 3 is certainly a powerful smartphone, which we can include into the category of Android business phones due to its amazing specs, powerful processors and large battery.
The 1080 x 1920 screen and 5.7" dimensions make it an amazing experience for the eye, while the S Pen stylus and its air command function bring you to a whole new dimension of taking notes digitally.
However, despite of its amazing design and specs, the Samsung Galaxy Note 3 has quite a big price on the market, so for many of you buying it locked in...

By admin | Published March 19th, 2014
Having an amazing HD screen and a very good overall performance due to its 1.9GHz octa-core processor, the Samsung Galaxy Note 3 is a powerful and popular smartphone that has many fans.
Its 3200 mAh battery and 3GB of RAM make the Galaxy Note 3 a reliable companion which can secure your data and which you can use for long hours. You can find more specs and info here.
We know that many of you got the Samsung Galaxy Note 3 with a subscription because its price is higher than expected, so for those of you who have it locked on Bell, we have...

By admin | Published March 14th, 2014
If you are the proud owner of a Samsung Galaxy Note 3, then we are sure that you love using it and you appreciate all its benefits. It is a big smart phone, handy for people who need to take notes often or need to keep a clean agenda always at hand.
It has plenty of advantages and pluses that make it desirable over other smartphones: it has a huge screen, a high-resolution display and a really high pixel density of 386ppi, it has a 13MP camera, a quad core processor, a good RAM memory and on top of all these it also has a HDMI connector for...

By admin | Published March 12th, 2014
The Samsung Galaxy Note 3 is a mixture between a smartphone and a tablet, allowing it to be your faithful companion in everything related to business.
Its 5.7" display and full HD AMOLED technology offer unbelievable image quality, while its 3 GB of RAM and 2.3 GHz processor make it run sharply in whatever you choose to do.
More than that, the Note 3 also has various sensors that add up to the overall functionality of the gadget: accelerometer, geo-magnetic sensor, gyroscope, barometer, temperature and humidity sensors. You can read more...

By admin | Published March 9th, 2014
If you are the happy owner of one Samsung Galaxy S4 locked in a network from Europe, then we might have the solution for you!
The Samsung Galaxy S4 was a much-craved smartphone, which exceeded expectations and brought many cool features to improve the experience of its users. Its 5' screen with full HD 1920x1080 display seduced many people to buy it.
Of course that all its specifications are top-class, including the super-smart 13MP camera and the 1.9 GHz processor.
If you are included in the Samsung Galaxy S4 Europe fan database and if...
Unlock Your Phone Today
Need Help? Contact Us!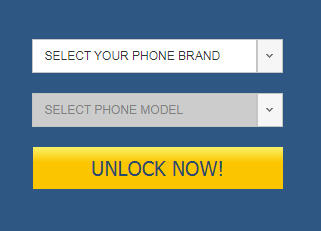 Categories
Recent Posts
Tag cloud