By admin | Published September 8th, 2015
The Huawei P8Lite has been designed to be a stylish yet affordable Android smartphone. For the most part the smartphone lives up to what it's trying to accomplish. In this review we take a look at what makes the P8Lite what it is.

Build Quality

Despite being a smaller and more affordable version of the full sized P8, the P8Lite actually has a lot of similar qualities when it comes to the physical build design. For the most part, the P8Lite's design is nothing short of marvellous.
For the price point, we really were impressed with how...

By admin | Published June 16th, 2015
If you're struggling to get better cell reception then you may need to consider a number of things to ensure that your connection to your network is increased.
We're not going to be sharing any tips or tricks that haven't been proven to work - instead we'll be focusing on real tips for getting better cell reception that we know work perfectly well.

Buy a Cell Signal Booster

If you've ever had trouble connecting to your WiFi in certain areas of your home, a Wi-Fi signal booster is always a handy gadget to have.
Just like with...

By admin | Published January 17th, 2015
In case you didn't know, there are also smartphones with the name of "Lamborghini", part of the Tonino Lamborghini Group. Their latest release is the 88Tauri smartphone which displays a spectacular $6000 tag.
As you may have already guessed, this gadget and the others belonging to its line are luxury products and include watches and accessories. Tonino Lamborghini is the son of Ferruccio Lamborghini, the late inventor of the Lamborghini car, who tried to follow his father in creating spectacular and luxurious products.
The number of...

By admin | Published November 27th, 2014
1.    Screen your health
There are plenty of apps that keep track of your health when you are exercising or consuming food. In addition to these, The Korea Advanced Institute of Science and Technology is developing a technology that will allow your phone screen to measure your DNA molecules and proteins in your body.
Replace your wallet
Now some of your smart phone apps can remember credit card and banking information for different types of cards and also for your PayPal account. No need to carry that wallet around anymore!
2.  ...
Unlock Your Phone Today
Need Help? Contact Us!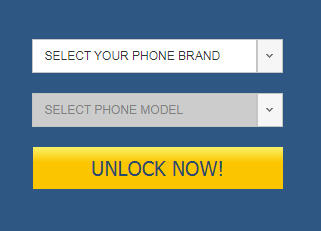 Categories
Recent Posts
Tag cloud