How to Unlock Samsung Galaxy S10 for At&t, Cricket, T-Mobile, MetroPCS USA
By admin | Published June 4th, 2019
The new Samsung Galaxy S10 runs Android 9.0 (Pie), with 6.1 inches Dynamic AMOLED capacitive touchscreen, 16M colors and resolution of 1440 x3040 pixels
If you just bought the new Samsung smartphone and want to sim free it from any GSM network from USA, including AT&T, Cricket, MetroPCS, T-Mobile and more,  here is a short guide on how to unlock Samsung Galaxy S10 it by unlock codes or by device unlock application if the phone is from T-Mobile or MetroPCS.  You do not need any technical skills at all, so anyone can complete this at home without any help.

Our Samsung IMEI unlock solution works for the latest models from most of the network and countries across the globe.

Finding Your IMEI Number

Please dial *#06# or follow the steps below to find the IMEI number of  your phone:

1. Click "Settings"
2. Click on the "About Device" button
3. Click "Status"
4. Tap on "IMEI Information"
5. Your IMEI number will now be shown on screen

Unlocking Your Samsung Galaxy S10 from USA networks

Now that you have your IMEI number and your network unlock code, you can get on with following the final few steps in completing the unlocking process.

With your unlock code in hand, you can begin this immediately:

1. Turn off your smartphone
2. Remove your SIM card
3. Insert your new SIM card
4. Switch your phone back on
5. Enter the unlock code provided
6. Your Samsung mobile phone is now successfully unlocked and ready to use

PS: For T-Mobile and MetroPCS USA the Galaxy S10 will not prompt for an unlock code and the unlock is done via device unlock application, so special instructions apply for completing the unlock process. Please read carefully all our terms and conditions.



Related news:
Unlock Your Phone Today
Need Help? Contact Us!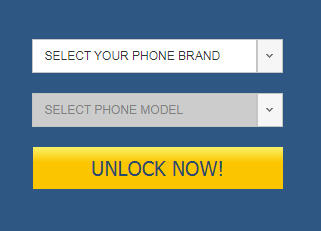 Categories
Recent Posts
Tag cloud