How to Unlock Samsung Galaxy S21
By admin | Published June 19th, 2021
 The Samsung Galaxy S21 is without a doubt one of Samsung's most popular smartphones. It's the phone everyone's talking about, the talk of the town, and if you're here at SafeUnlockCode.com, you're probably seeking unlocking codes to let your smartphone work on any network carrier worldwide. 
Unlocking the Samsung Galaxy S21 by Unlock Code Generator

We will provide you the unlocking code for your Samsung Galaxy S21, and you will be able to use your smartphone without limits in seconds.
All you have to do is provide us your phone's IMEI number, which is the unique identification code of your handset, and we'll send you your Samsung Galaxy S21 unlocking code. And just like that, your phone is no longer tied to a network carrier.


Unlocking the Samsung Galaxy S21 has never been easier thanks to the assistance of our trained specialists !
We're all sick and weary of networks encrypting and selling their phones. If you purchase a Samsung Galaxy S21, you should be able to use it when traveling abroad without having to pay exorbitant roaming fees, right?

The best thing is that we will not void the device's warranty and you will be able to resale it at a much higher price than you would typically sell a locked Samsung Galaxy S21.
To summarize, you will have your phone unlocked, a money-back guarantee, your warranty will remain intact, and your resale value will increase. Is there anything more I should know?
If you have any questions, please contact us. 24/7 we are ready to answer all of your requirements. Let's do it!
How to Unlock the Samsung Galaxy S21
Choose the country and the current provider of the locked device and see the price.
Enter the IMEI number of your phone and start the checkout procedure. Dial *#06# on the phone's keyboard to get the IMEI number.
Enter a valid email address and submit the order. We'll send you an email to confirm it.
You will receive the unlock code on your email. Please note it's a 8 or 16 digits number. There are cases when you'll get a full set of codes. All you need is the NCK, which is the first one.
Insert the SIM card from the network provider you wanted to switch to and type the code we sent you. That would be all!



As part of the order process, you must meet the following requirements:

Be sure your phone is locked. Use a SIM card from another provider to test if the message is displayed. If you have no trouble phoning someone, then your phone is NOT SIM locked.

Don't be STOLEN or BLACKLISTED by the carrier.

Avoid hard-locking the device. First, contact our support team.

Use the correct IMEI and select the original nation and service provider, NOT the one you want to move to

Note that we will NOT be able to give you your money back if your Samsung Galaxy S21 does not unlock for any of the reasons listed above.
Why would you need an unlock code for a Samsung Galaxy S21?


Switching between service providers is simple
If your phone is unlocked, you have the option to switch your provider at any time, on your terms.

Don't worry about any roaming fees; your budget will be pleased
All you need when you travel overseas is your phone and a local SIM. It's a clever approach to minimize roaming charges by calling locally.

Price your phone higher
Selling your phone nets you a better price. Unlocked cells mean more resell value. Furthermore, you can resell it abroad.

the safest and smartest method
IMEI unlock is the preferred option, since it signifies actual unlock codes from the manufacturer of the device. It is of no use whatsoever. Warranty loss is unnecessary.

unlock Samsung Galaxy S21 using codes
S21
S-21-5G Unlock
Why use our service at SafeUnlockCode.com to unlock your Galaxy S21?


Buy a Samsung phone unlock online
Have your Samsung phone's IMEI unlocked without affecting the warranty.
the phone producer recommends the technique
Lock assist, independent of the Samsung model.
The Samsung unlocks while you complete your daily routine.

Unlocking your Samsung phone is simple (almost). IMEI and service provider name, and you're good to go. We'll scan numerous databases generat your unlock code. We will send you a USB flash drive along with instructions for unlocking the device.

What if my Samsung phone's software has been modified?
It doesn't matter if your device has been modified or updated. Regardless of the software changes, our unlocking technique works.

However, since modifications were made to the phone, we cannot guarantee anything. You must reset the phone's initial settings and be aware that essential software components may have been altered to unlock it effectively.


What if my Samsung mobile would not unlock?

Most importantly, follow our directions.
If the phone doesn't react to the unlock code, it signifies that it was already unlocked or doesn't recognize the SIM. 

To ensure your locked Samsung is working with T-Mobile and MetroPCS, install the Device Unlock app. Send your request through our Device Unlock App Service.

What happens if I don't know which network my Samsung is on?
There is no requirement for you to state which provider unlocked your smartphone. If you're trying to purchase a phone that has been used, our carrier check will provide the information you need.

What is required to unlock the Samsung Galaxy S21?
Not much, to be honest. To use the code, you need to have an internet connection and an email address. You'll need to have the device's menu and keyboard available.
 



Related news:
Unlock Your Phone Today
Need Help? Contact Us!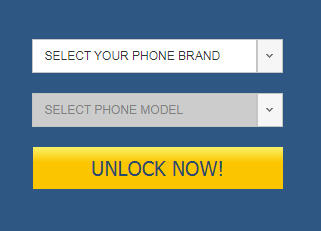 Categories
Recent Posts
Tag cloud