By admin | Published April 21st, 2013
Although the bets will be on the HTC One and the Galaxy S4 this year round, Samsung's previous flagship, the Galaxy S3, still has a lot to be applauded for, and if you own a Galaxy S3 handset right now, you may be wondering whether the One is worth upgrading to.
If you're a Samsung fan, the HTC One certainly isn't the handset to go for, but it still has a lot of features that may make you choose it over the Galaxy line.
Build Quality The lack of metal on the Galaxy S3 turns many away, and the plastic-y feeling to the S3 certainly...

By admin | Published April 12th, 2013
When comparing Smartphones, many look at the camera specs and leave it with little comments on the actual performance of each camera, whilst instead they focus on benchmarking the hardware performance. But what if you're looking to purchase a smartphone and the deciding factor will be down to camera performance?

Unfortunately judging by camera parameters and megapixels won't give you information of the true quality of the camera, and that's why a lot of testing will have to take place to understand what camera in what phone comes out...

By admin | Published November 20th, 2012
If you love gadgets let's see now, how the Windows Phone 8 handsets fares against the better rated Samsung Galaxy S III. This is a daunting handset and one which 8X will find hard to tackle. Will the Galaxy's top-notch screen and Live Tiles help it score over its rival? Let's examine the pros and cons of these two formidable products.
See also: Samsung Galaxy Note II VS Galaxy S III
Design
The Galaxy S III may not be too eye-catching. But then again the Windows Phone 8X has an uncomfortable feel. HTC has a better look, but when you use...

By admin | Published October 24th, 2012
The Galaxy Note phone family has just become bigger with the addition of another member, Note II. It brings lot of improvements in its wake. There is a bigger and brighter display in a body that's more compact, a very ergonomic S Pen stylus, and a tough quad-core CPU and 2GB RAM.
Both have first class call quality, though Note II's is slightly better, due to a powerful earpiece and clear sound. Both behave nicely too, our voices come out crisply and loud with little audio distortions.
Note II remains a big hulk, but since the brand's...

By admin | Published October 20th, 2012
The company had said that American owners of Samsung's frontrunner, the Galaxy S III Android smartphone, will get a modernized Android 4.1 or Jelly Bean in the next few months. But the company did not mention the actual date when they would give the update. They said instead, that the precise timing will be proclaimed by American carrier associates, that is, US Cellular, T-Mobile, AT&T, Verizon Wireless and Sprint.
Owners of Galaxy S III will be pleased to learn that the update is more than merely an Android improvement. Samsung is to add...

By admin | Published October 16th, 2012
Samsung's Galaxy S III Mini is plainly a case of an opportunity missed. Samsung formally showed the world its newest Galaxy handset a day after it proclaimed that it would introduce it formally the day before it actually did.

On the outside, the Galaxy S III Mini is adorned with the same nameplate as that of its big brother, Galaxy S III. It has the identical styling outside, and runs the identical TouchWiz UI shiny finish over its Android 4.1 Jelly Bean operating structure. But the phones do not have much in common which is a...
Unlock Your Phone Today
Need Help? Contact Us!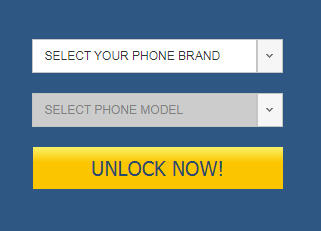 Categories
Recent Posts
Tag cloud