How to unlock Samsung Galaxy S7 Edge AT&T USA
By admin | Published April 27th, 2016
If you just bought a brand new Samsung Galaxy S7 Edge from AT&T then it's probably locked. Like the S7 model, the Galaxy S7 Edge has a dual-pixel camera with fast autofocus.
It's water-resistant and you can even dunk it in water. The S7 Edge has a bigger screen and it's lightweight.
A dual curved edge design makes it look amazing and you can use the Task Edge to quickly access frequently used commands.
The Samsung Galaxy S7 Edge is definitely a phone worth having.
How to unlock your phone
In this article we'll teach you how you can unlock your Samsung Galaxy S7 Edge on AT&T (USA). You can unlock it from other networks too, just follow the steps from here: https://www.safeunlockcode.com/unlock-samsung

Please read and follow the instructions below carefully:
You'll need to submit all this information in the form at the bottom of this post.
- IMEI number –You can get your IMEI number by dialing *#06# on your phone or you can find out what your IMEI number is by going to "about device" in the settings menu.
- The country your device is from
- A valid email address where we can send the unlock code to
It's very important that you send the correct IMEI number. If you don't submit the correct IMEI number, we won't be able to send you a working unlock code.
In such a case where you don't send the correct one, we cannot offer you a refund.
The time it takes to unlock your phone depends on the original network and country of your device. The system will show you an estimated time needed for your IMEI when you check the availability.
Our emails may get sent in the junk mail folder. So always check your junk mailboxes after checking your inbox. Your unlock code may be in one of them. After you get your unlock code, here are the full instructions on how to unlock your Samsung Galaxy S7 Edge:
First, turn off your phone and insert a GSM SIM card into your S7 Edge that's not on the AT&T network. After that, turn your device back on.
A screen will appear asking you for an unlock code. Just enter the code we sent you and your S7 Edge will be unlocked. After unlocking it, you can use it on any other network you want.
If the last stage is not working for you, feel free to contact us for assistance.


Related news:
Unlock Your Phone Today
Need Help? Contact Us!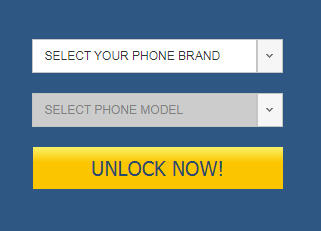 Categories
Recent Posts
Tag cloud