By admin | Published February 18th, 2013
Can't wait for the new Samsung Galaxy S 4? There is some rumors which mention that it will be released in April 2013. According to some some photos of an interior draw doc at the New Zealand cell phone trader, the new Samsung Galaxy S IV smartphone seems to be a prize for the winner of a competition.
This draw is undertaken for the sales spur and goes on till the 8th of April, which supports the fact that we can anticipate the Galaxy S IV to enter the market soon after first week of April.
Adding more fuel to the buzz is a discrete bit...

By admin | Published January 25th, 2013
Is official, the new Samsung Galaxy Xcover 2 is here! The Xcover 2 is an android 4.1 Jell Bean device and it is IP67 certified. That means that you can use the phone in the water or dive headfirst up to three feet.

If you are passionate about diving and photography, then this phone may be for you because you can take pictures underwater.

It is also worth mentioning that the phone comes with predownloaded Google Maps data, A-GPS with GLONASS support, 1,700 mAh battery and some active lifestyle apps like Cardio Trainer Pro.
If you're...

By admin | Published December 17th, 2012
If you have a Samsung Galaxy S 3 and you are on Verizon, then the carrier has the perfect holiday gift for you: the latest version of Android.

The Samsung Galaxy S 3 on Verizon will be upgraded to the new Android 4.1 Jelly Bean.

The new version, Jelly Bean brings a number of new features to the Galaxy S III like Google Now, Google's built-in digital assistant resembling Apple's Siri. Jelly Bean also updates notifications on the phone, allowing you to return missed calls and email from directly within the notifications window.

The camera on...

By admin | Published October 20th, 2012
The company had said that American owners of Samsung's frontrunner, the Galaxy S III Android smartphone, will get a modernized Android 4.1 or Jelly Bean in the next few months. But the company did not mention the actual date when they would give the update. They said instead, that the precise timing will be proclaimed by American carrier associates, that is, US Cellular, T-Mobile, AT&T, Verizon Wireless and Sprint.
Owners of Galaxy S III will be pleased to learn that the update is more than merely an Android improvement. Samsung is to add...
Unlock Your Phone Today
Need Help? Contact Us!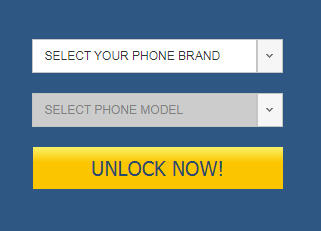 Categories
Recent Posts
Tag cloud